Easpring's solid-state battery tie-up with Qingtao Kunshan boosts market share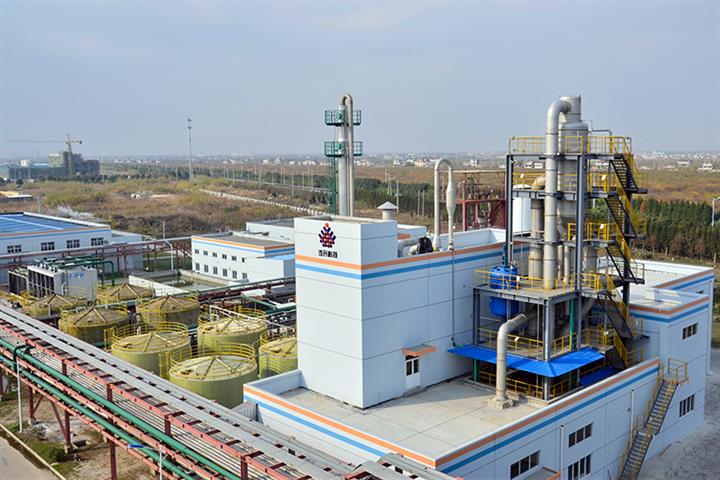 (Yicai Global) July 18 – Shares of Easpring Material Technology, a major Chinese producer of battery chemicals, rallied after the company announced it would team up with a major developer of solid-state batteries in China to offer more powerful products.
Easpring share price [SHE: 300073] closed up 5.1% at CNY112.99 ($16.80) today, pulling back from a nearly 6% gain at one point. Shares have soared more than 50% in the past 12 months.
Qingtao Kunshan Energy Development will preferentially use Easpring's cathode materials in solid-state batteries developed for global manufacturers of new energy vehicles and purchase at least 30,000 tons of materials by the end of 2025, said yesterday. Beijing-based Easpring in a statement. No monetary figures were disclosed.
Easpring has already supplied Qingtao with raw materials. Going forward, the pair will cooperate on battery and cathode materials projects around the world and explore opportunities to partner on financial and capacity aspects, the statement added.
Qingtao, based in Kunshan, makes solid-state batteries, small power supplies that use a solid electrolyte. They are potentially more powerful and safer than traditional wet electrolyte batteries, but are more expensive to produce with existing technologies.
Qingtao has attracted funding from major automakers, with the investment arms of SAIC Motor, BAIC Group and GAC Group leading investors in its E++ fundraising which closed in August 2020, according to its website.
Editing: Emmi Laine, Xiao Yi