Electric vehicle battery maker LGES seeks factories outside China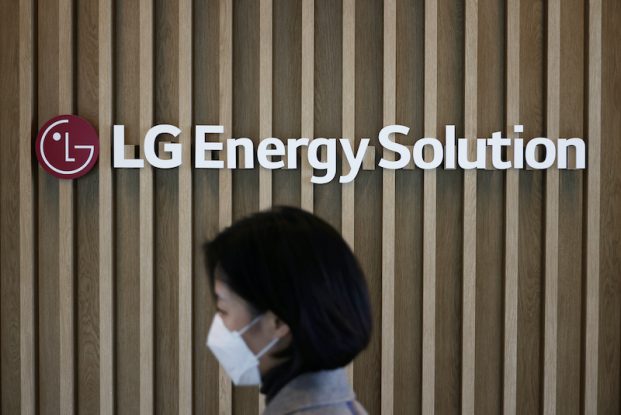 South Korea LG Energy Solutions (LGES) is looking for new production sites for electric vehicle (EV) batteries in Asia – but not in China.
China's zero-Covid policy, which has hampered supply chains and hurt production in the country, has prompted the company to seek electric vehicle battery factory sites elsewhere in Asia, as well as in Europe. .
LGES, which counts electric vehicle makers Tesla and Lucid among its clients, also said it was still reviewing its 1.7 trillion won ($1.29 billion) investment for a battery plant in the state. American of Arizona, and planned to issue a statement about it again in three months.
There was no change in customer demand for the plant, LGES said, but the company was reviewing its plans due to conditions in the North American electric vehicle battery market, including extreme inflation and rising construction and logistics costs.
The company added that it aims to develop joint ventures with customers for pocket and cylindrical batteries for strategic customers and electric vehicle (EV) startups for the North American market.
Opinions divided on the demand for electric vehicles
Shares of the company, which also sells batteries for electric vehicles to General Motors, Ford and Volkswage, fell 3% on Wednesday after a six-month lockout expired after its shares listed.
Analysts are divided on what demand for electric vehicles will look like as inflation and interest rates rise. Some analysts said it would take another year for sales of high-end electric vehicles to slow and impact battery sales as supplies were still tight due to pent-up demand.
LGES raised its full-year revenue forecast to 22 trillion won from its previous forecast of 19.2 trillion won and above the 20.9 trillion won average of analyst estimates. compiled by Refinitiv.
For the quarter ended June, LGES said revenue fell 1.2% year-on-year to 5.1 trillion won. Sales at Tesla in the quarter took a hit due to a pause in production at its Shanghai factory due to zero-Covid lockdowns.
Reuters, with additional editing by George Russell
READ MORE:
LG Energy Solution plans to plan US battery joint venture with Honda
LG Energy Solution's IPO in Korea attracts $80 billion in bids
LG Energy Solution takes stake in battery company in China