Is this the smallest dishwasher ever? It is also compact and portable!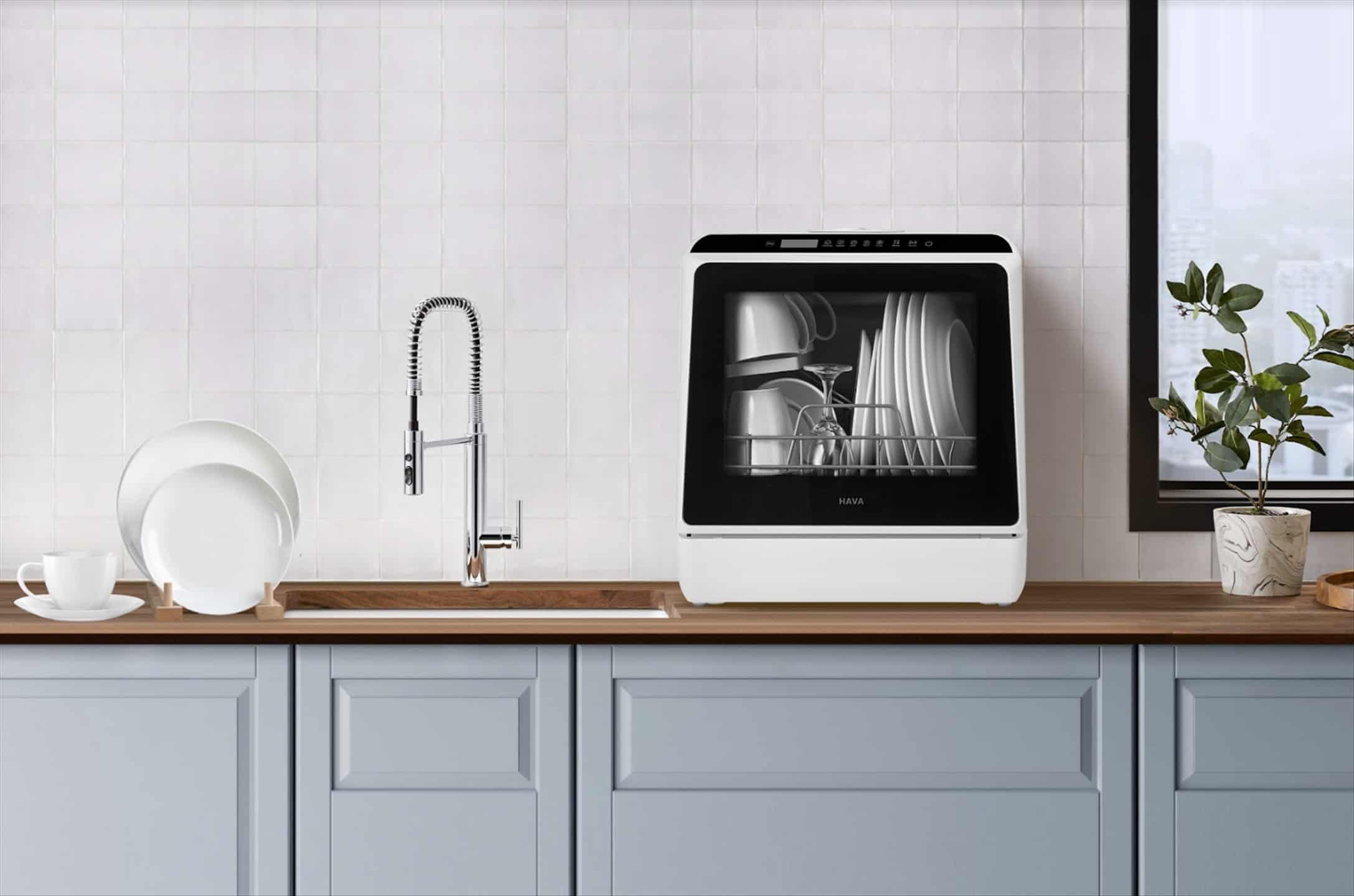 Do you live in an RV or a small apartment? There are times when space is limited (or when you don't have the wiring and water hookup), but you want the convenience of a small dishwasher to clean your dishes.
You definitely want to check out this compact and portable dishwasher, HAVA R01. This countertop dishwasher has an impressive performance, portable as you have the option of connecting it to your kitchen sink's water tap or using its built-in 5 liter water tank to operate.
And of course, like all other dishwashers, the HAVA R01 countertop dishwasher can rinse your dirty dishes and even dry them afterwards.
It has 5 pre-programmed wash cycles to clean a variety of things inside, including baby bottles. Or if you get this device to clean your lunch and dinner plates and glasses, there is of course a program for that too.
The machine uses pressurized hot water from its rotating spray arms to spray dirty food residue off dishes and features a 360 degree rinse technique. After cleaning the dishes or other things you put inside, the machine automatically switches to 60-minute drying (unless you only wash fruit) and 72-hour ventilation (can be activated ) for later sanitary storage.
From the look of it, this small, compact and portable dishwasher can store enough dishes for a family meal wherever you are. There's a see-through door, intuitive touch controls to operate the machine, and should be fairly quiet during operation (around 50-60dB).
The package includes all the necessary holders and baskets to place your cutlery, including spoons and forks. An inlet hose is also included if you wish to connect it to your kitchen tap in the apartment. This is certainly more desirable if you are not going to be moving the device as you need to refill the water tank from time to time. if you don't hang it permanently on a water tap.
But hey, with the built-in water tank, you can put the tiny dishwasher anywhere else in your kitchen or even your garage if you really want to, especially if you're short on kitchen bench space. kitchen. Its versatility makes it a great device to have at home and outside your home.
You can learn more about this portable countertop dishwasher on havalab.com