NH Delegation Applauds $1 Million for New Hampshire Campus Compact to Better Support Students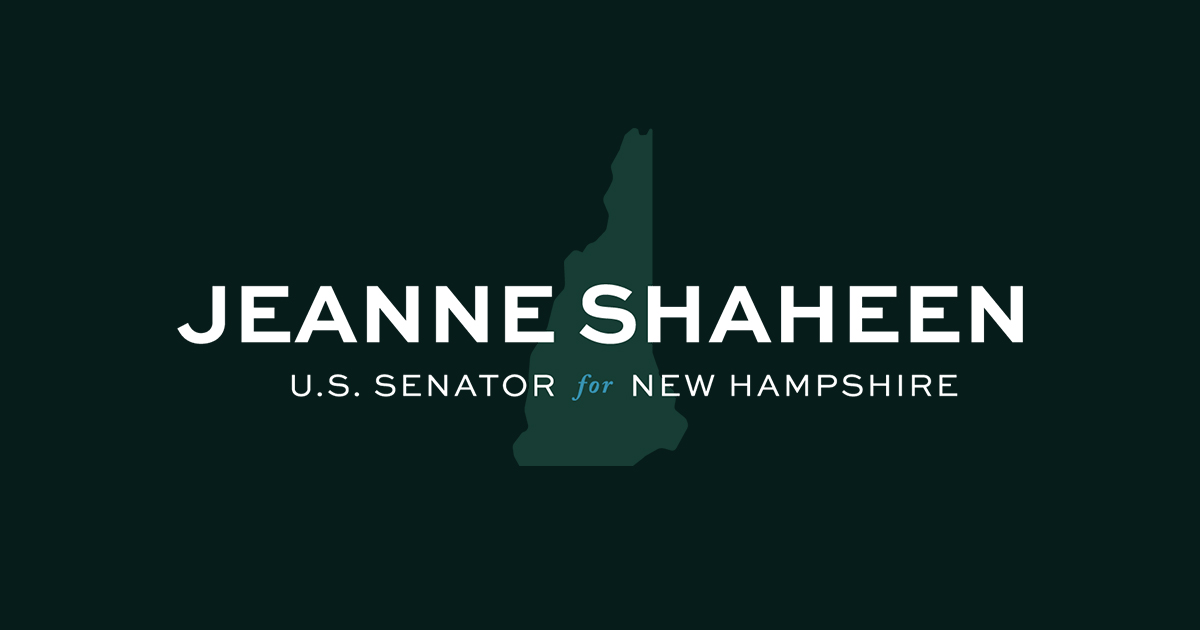 August 29, 2022
(Washington, DC) – United States Senators Jeanne Shaheen (D-NH), Chairman of the Senate Appropriations Subcommittee on Commerce, Justice, Science, and Related Agencies (CJS), and Maggie Hassan (D-NH) and Representatives Annie Kuster (NH-02) and Chris Pappas (NH-01) welcomed a $1 million grant from the U.S. Department of Education (DOE) for the Campus Compact for New Hampshire (CCNH).
This award is given through the DOE's Statewide Family Engagement Centers program and will support CCNH's efforts to engage family networks and support student academic success in Carroll, Coos, Grafton and Hillsborough counties – with a particular focus on the North Country and Manchester. Senators Shaheen and Hassan have already worked to secure solid funding for the program.
"I am thrilled to see these federal funds directed to Campus Compact for New Hampshire to support students through innovative programs that build student success in the classroom by engaging their families and communities," said Senator Shaheen. "This investment in Granite State students so early – and the partnership of teachers and families every step of the way – will advance essential life skills for students of all ages. I will continue to advocate for federal funding to ensure Granite State students have the resources they need to learn and lead fulfilling lives.
"Robust family engagement programs help our students succeed in the classroom and in all facets of their lives," said Senator Hassan. "I am pleased to announce federal funding for the Campus Compact for NH program which will use evidence-based practices to support our students at every stage of their college career. I will continue to work to ensure Granite State students can succeed.
"These federal funds for Campus Compact for New Hampshire will help support students and their families, preparing them for success – whether they are just beginning their studies or seeking educational opportunities beyond kindergarten. in 12th grade, said Rep. Kuster. "This is an important investment in Granite State families and in the future of our children and young adults, and I look forward to seeing the positive benefits of this program, especially throughout the North Country. "
"It is essential that all students at Granite State receive a quality education," Rep. Pappas says. "These federal funds will help students, parents, teachers and our entire educational community create innovative new opportunities for future generations. I remain committed to doing all I can to support educational programs like this so that everyone in New Hampshire has the opportunity to move forward.
"The New Hampshire Statewide Family Engagement Center is designed to drive statewide results while intensely focusing on advancing results in two regions of the state – the North Country and Manchester. This project will create a family engagement support system for parents, communities and stakeholders by supporting children as they grow, develop and progress through the cradle-to-career continuum," said Stephanie Lesperance, director of strategy at Campus Compact for New Hampshire. "Campus Compact for New Hampshire looks forward to expanding and deepening our work in the North Country and Manchester while sharing lessons learned across the state."
Senators Shaheen and Hassan have been strong advocates for students, investing in quality education to prepare them for the 21st the economy of the century and working to ensure they don't fall behind during the pandemic. Shaheen helps lead the Community College to Career Fund in Higher Education Act (CC2C), which would support innovative partnerships between technical colleges, community colleges and businesses that train students for careers in high-demand fields. The bill would also help companies fill high-paying vacancies with qualified candidates. Through his leadership on the Senate Appropriations Subcommittee for Commerce, Justice, Science, and Related Agencies, Shaheen secured the inclusion of language based on his bipartisan Act to Support STEM Learning Opportunities. in the CHIPS and Science Act of 2022, which would invest in experiential learning opportunities to strengthen the pipeline of students entering the STEM workforce, especially from traditionally underrepresented groups like women and communities of color.
Additionally, Hassan and Shaheen joined their colleagues in reintroducing the Jumpstart Our Businesses By Supporting Students (JOBS) Act, bipartisan legislation that would help expand access to more job training programs for students and workers who need additional training or a boost in their career. , making high-quality, short-term education and training programs eligible for federal Pell grants. Senator Hassan has worked successfully to increase funding for Parent Information Centers to support families with children with disabilities. Following calls from Senator Hassan, the Department of Health and Human Services (HHS) also announced that it is expanding eligibility for the Head Start program to help more families in New Hampshire and across the country access affordable and high quality preschool education services.
###
---
---
Previous post