SilverStone Releases Compact PCIe Dual M.2 SSD Expansion Card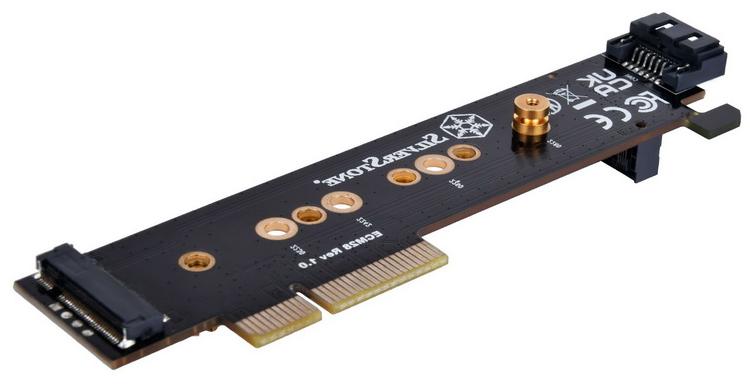 SilverStone has released the SST-ECM28 PCIe expansion card, which has two slots for installing M.2 SSDs. This new feature may appeal to owners of older motherboards or those who simply want to add more M.2 slots to their system.
Source: SilverStone.
The SilverStone SST-ECM28 expansion card is double-sided. There is the M2 connector with an M key, which means NVMe drives are also available.
On the other hand, a reverse M.2 is intended to drive a SATA SSD (6Gb/s). In the end, you would have to use a SATA cable. One side is connected to the back of the expansion card and the other to the SATA connector on the motherboard.
New from SilverStone isn't the first PCIe expansion card to support two SSDs. While this is perhaps the most compact of them. The downsides of the SST-ECM 28 are the lack of mounting brackets and the fact that the expansion card itself takes up a PCIe x16 slot. Motherboards lock RAM, so it can be easy to fix the screws. Finally, SST-ECM28 only uses 4 channels of the PCIe interface. The latter allows it to be installed in a PCIe x4 slot, but in this case there is a risk that it will fall when bringing the central unit for example.
The SilverStone SST-ECM28 supports SSDs between 2230 and 2280.
On its official website, the manufacturer has specified a number of SSD models that have been tested for compatibility with the expansion card. The company has not made an announcement on the cost of the new items.
If you notice a typo, hold down the mouse and press CTRL+ENTER.