This is why the 2023 Ford Maverick compact pickup truck is an all-around superstar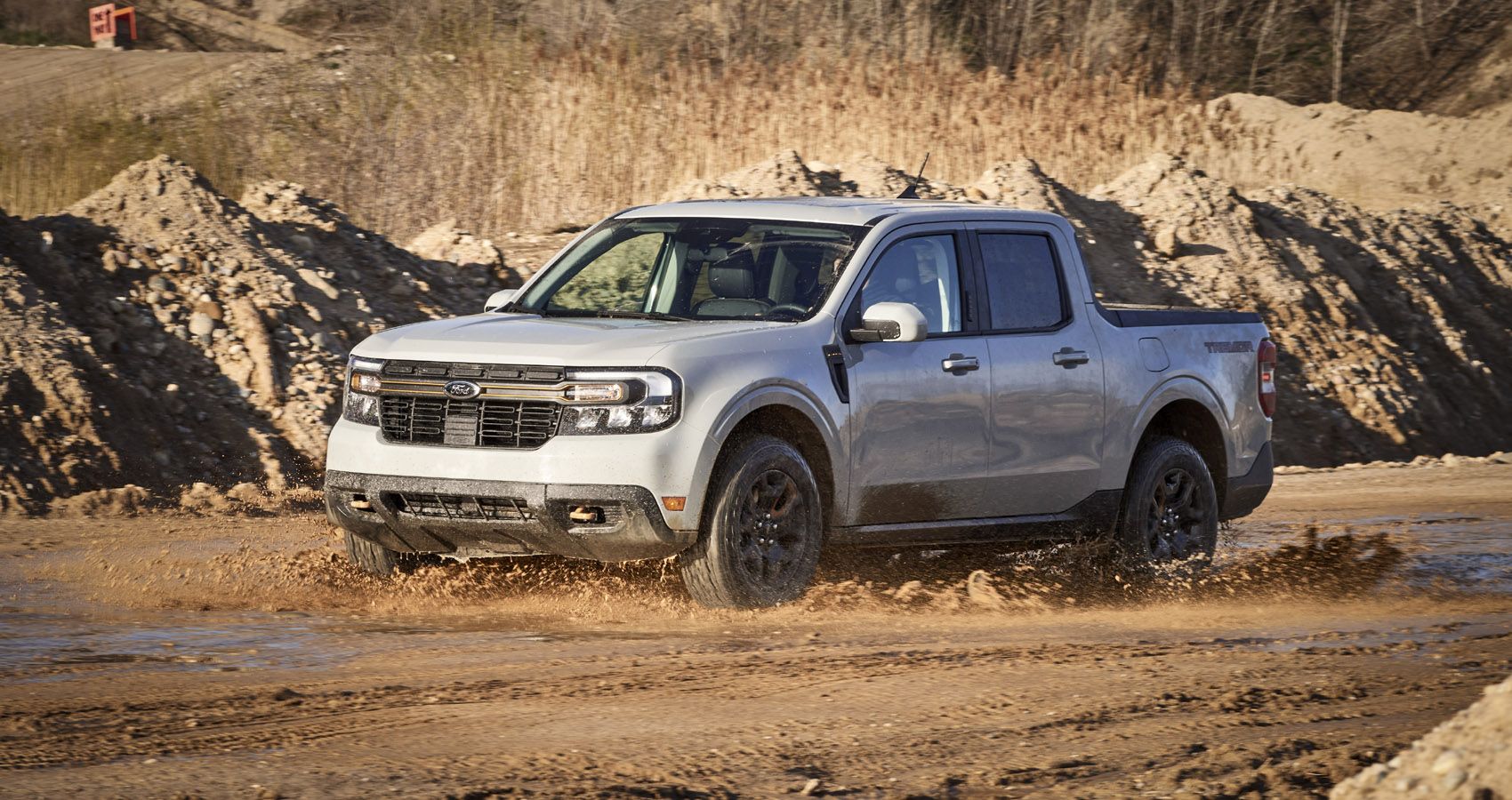 As the global pickup truck market grows year by year, we are going to see many newbies joining the bandwagon from time to time. Kind of like the 2023 Ford Maverick that fans have been waiting for for a while. Frankly, if we look at the US pickup truck market, which is also one of the largest pickup truck markets in the world, it has more than doubled in the last decade and continues to proliferate exponentially.
Americans love pickup trucks and that's why the top three spots on the list of best-selling cars in the United States belong to them. These workhorses offer enormous versatility unlike any other vehicle, whether for work, play or even pure adventure. This is the major reason that has fueled the growth of the pickup truck market in the past. Of course, there's also the fact that everyone loves a big vehicle, period.
That's why we've had a plethora of new pickups in recent years claiming to be better than the best, like the Rivian R1T, Hyundai Santa Cruz, and GMC Hummer EV Pickup. Even so, it is Ford which sits at the top of the automotive world's food chain as the best-selling pickup truck for years, with its F-150.
As the pickup truck market grows in the United States, Ford doesn't want to miss a single buyer. For those who don't want a full-size pickup, Ford now offers the 2023 Ford Maverick, a cheaper and smaller avatar of its larger siblings. It may be small, but remember the Maverick is definitely versatile and could be a bestseller in the making.
The revival of the classic Ford Maverick
In 2021, with the return of the Maverick nameplate, Ford offered the American truck enthusiast an all-new pickup truck that trumpeted a tempting starting price of under $20,000. As one of the smallest beasts in Ford's pickup truck stable, it shared its underpinnings with its cousins, the Ford Escape and Ford Bronco Sport. It is built on Ford's unibody architecture which significantly reduces weight and thus increases its fuel efficiency at the expense of its towing capacity.
Ford's smallest pickup, the Maverick also became the first pickup in the United States with a full hybrid powertrain offering the best fuel efficiency of any rival at the time. Under the hood, it carried a 2.5-liter Atkinson-cycle four-cylinder hybrid powertrain that developed 191 horsepower and 155 lb-ft of torque. This powertrain is mated to a continuously variable transmission powering the front wheels.
For power-hungry pickup truck buyers, Ford has also introduced a 2.0-liter EcoBoost gasoline engine rated at 250 horsepower and 277 lb-ft of torque for the 2021 Ford Maverick. 8-speed automatic and front-wheel drive, with optional all-wheel drive. Launched in 2021 as a 2022 model year in three trim levels, XL, XLT and Lariat, the Maverick pickup became a smash hit for Ford in its first year itself. It is the most demanded Ford vehicle today because it offers incredible value for money.
RELATED: All the Things Everyone Gets Wrong About the 2022 Ford Maverick
The 2023 Ford Maverick comes with a twist
After a successful year in its first generation, the 2023 Ford Maverick backlog has recently opened. Ford has kept plenty in store for the Maverick lineup for 2023 to keep the buzz alive. For 2023, the Ford Maverick gets a new Tremor Off-Road Package that offers serious off-road upgrades for adventure seekers. Exclusive to XLT and Lariat trims, the new Maverick TremorOff-Road Package features a 1-inch rise over standard, exclusive Trail Control, unique front and rear suspension custom-tuned for off-road, advanced all-wheel drive with four-wheel drive and 2.0-litre EcoBoost engine.
There is also a new Tremor Appearance Package with a massive amount of styling upgrades again exclusively available on XLT and Lariat trims. The 2023 Ford Maverick Tremor Off-Road Package and Tremor Appearance Package are available to order now and will cost you $2,995 MSRP and $1,495 respectively. However, you must first purchase the Tremor Off-Road Pack if you wish to upgrade to the Tremor Appearance Pack.
RELATED: The Ford Maverick May Be Small, But It's a Great Truck
The 2023 Ford Maverick is an all-around superstar
There is no doubt that Ford has an enviable range of pickup trucks in its stable and the new Ford Maverick is one of its best sellers. There are several reasons why it is one of the best-selling cars in the United States today and proves to be an all-around superstar. First, it starts at just around $20,000 with a hybrid powertrain and puts a lot on the table for the money spent. It's also the best and cheapest car on the market today that can haul, tow and off-road, all while looking great.
It offers ample towing capacity and a staggering 42 MPG fuel economy in the city. Due to its compact size, lower weight and better turning radius, handling is worry-free in city traffic, which is a big plus. Even the top-of-the-line Lariat trim with amenities is still affordable at under $30,000, making the 2023 Ford Maverick one of the best cars to go for in years to come.
Sources: Ford, TopSpeed