"We were good and compact, as a coach you like these wins"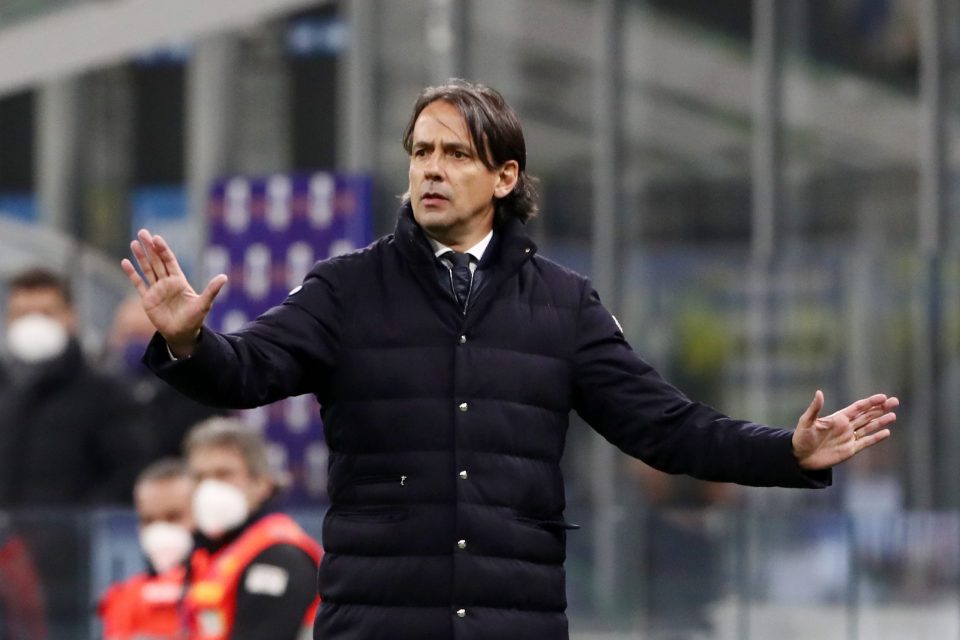 Inter head coach Simone Inzaghi believes the 1-0 victory over Torino his side secured tonight was exactly the kind of result they needed to regain momentum.
Speaking to InterTV after the match, the coach gave his reaction to the match, praising his side's performance and stressing the significance of the result.
Inter needed until the very last stages of their match with Torino to secure victory, a 1-0 scoreline which more or less reflected the closely contested game, but it was enough to relieve some of the pressure from the sides. recent losses to Lazio, AC Milan and Bayern Munich.
Inzaghi's men came up against an organized and physical Torino side which made life difficult for them and also forced a number of good saves from Nerazzurri goalkeeper Samir Handanovic, but they edged out victory and proved that they could take three points in tough games.
Inzaghi noted that it was "A tough game that came two and a half days after a very intense game against a great Bayern team. We were good and compact, we suffered together. As a coach you are satisfied after victories like this.
On the team's defensive performance, the coach said: "We were good, we worked as a team as well as we had to because the team is always what matters the most.
"When you don't score, it's not the attackers' fault, just like when you score goals, it's not just the defenders' fault," he noted, "but the whole team. "Team has to work. Tonight we had the determination and consistency we were looking for at all costs."
And regarding the winner of the match, Marcelo Brozovic, he said that "Marcelo scored a very important goal and put in a very good performance, just like his teammates".
"I'm very satisfied," continued the coach, "in the first half we struggled a bit, partly because of Torino who never gave us time to raise our heads with their strong pressure. ."